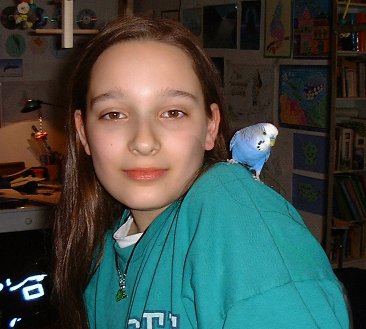 Leeloo and me!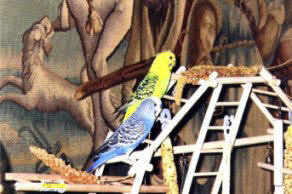 Leeloo and Kiwi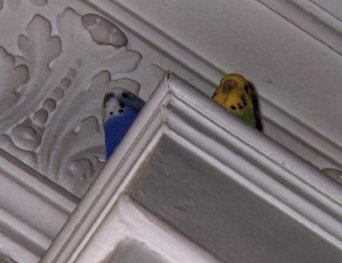 Peeking over the top of the window frame!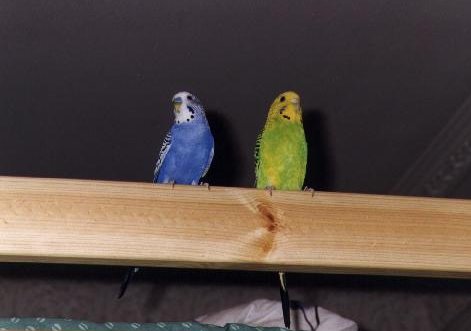 My budgies on the wooden bar of my high bed!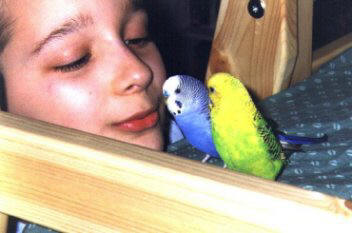 Yummy!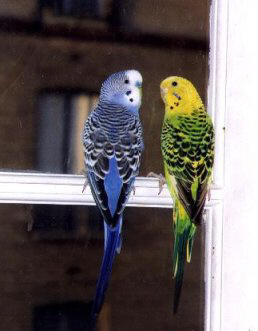 What a nice view!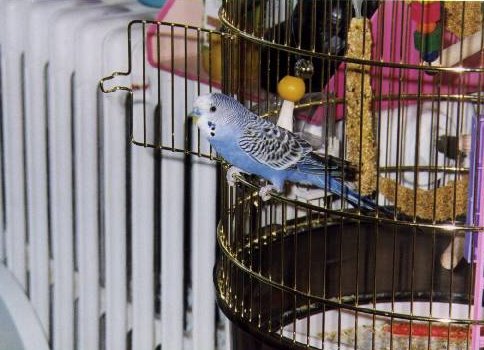 Leeloo, at his cage door.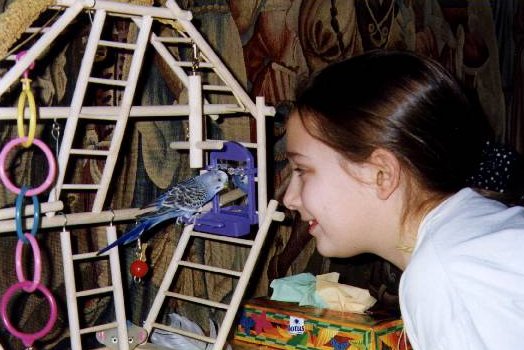 Leeloo on his playground.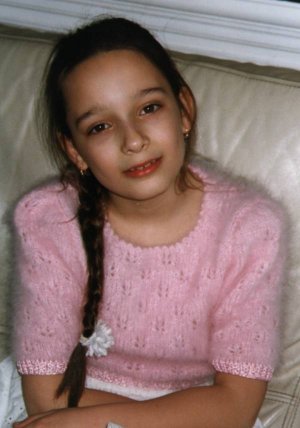 Me, two years ago, in a sweater my mother knitted for me.